Nino Memorial XVIII

Saturday, December 7, 2019
Chesterfield, MO

"Only The Best Wear Tartan"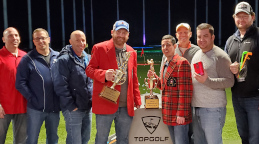 Saturday, December 7, 2019 at TOPGOLF Chesterfield, Missouri
The latest edition of the Nino Memorial, which took place on December 7, 2019, was a tournament for the ages. The participants chose an alternative venue for this year's rendition of the event - Topgolf. The target-style play grew sloppy at times due to ripples in the fabric of space-time. Nonetheless, that failed to put a chink in the armor of the mighty Team Noodles-Eagleglass. In fact, players at the tee box reported the ripples to have actually aided Eagleglass' play (at times). While Noodles had a few good money shots, Eagleglass carried his team to victory in the end. This is Eagleglass' 4th overall title in the long-standing annual scramble. Noodles captured his first title with this year's win. When reached for comment, Judge Toolman replied by email through a representative that he remains "disappointed" about the random pairing selections, which is typical of his periodic shenanigans related to the procedural aspects of the tournament in years past. Nonetheless, all other participants had a solid time, and enjoyed celebrating the champions Chesterfield Valley-style.
dh
Brett Bunsick

Tim Spiegelglass

Height: 5'6
Weight: 150lbs
Finishing move: Stomach Claw

Height: 5'10
Weight: 190lbs
Finishing move:
STFU
---
Matt Price

Bryan Sanger

Height: 5'9
Weight: 175lbs
Finishing move:
Body Press

Height: 6'4
Weight: 210lbs
Finishing move:
Abdominal Stretch
---
Phil Ruben

Dave Hoffman

Height: 5'9
Weight: 195
Finishing move:
S.W.

Height: 6'
Weight: 160lbs
Finishing move:
The Diamond Cutter
---
Jaeson Becker

Jeremy Klaven

Height: 5'10.5
Weight: 150lbs
Finishing move:
The people's elbow

Height: 5'9
Weight: 175lbs
Finishing move: 619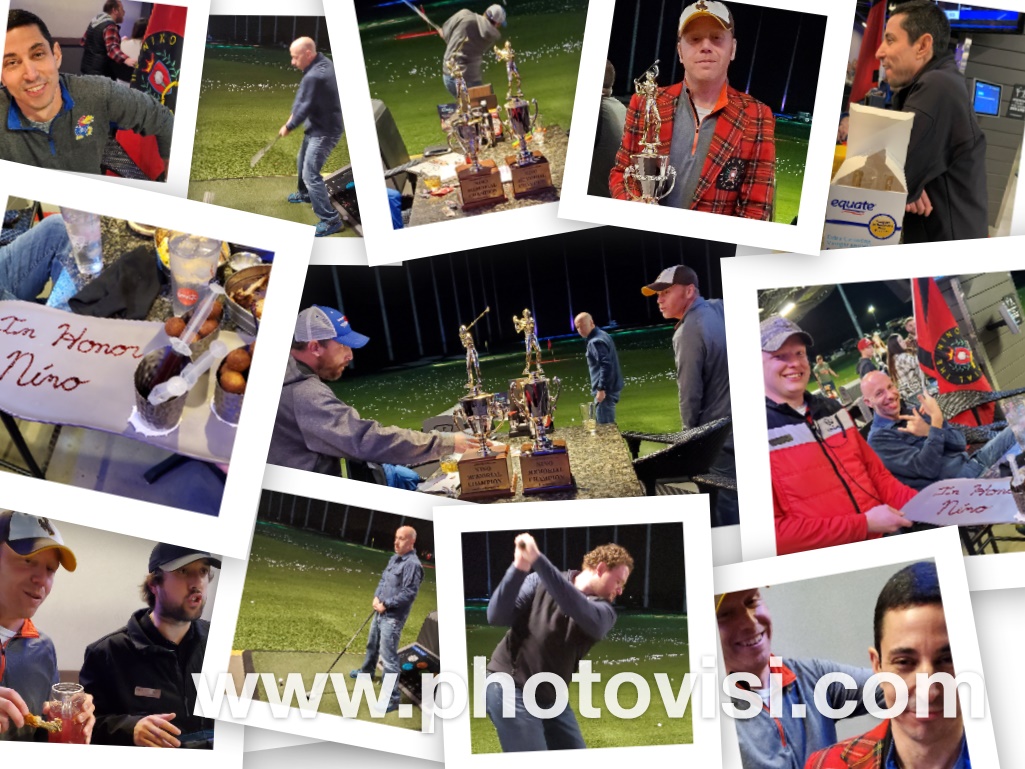 NMXVIII - Chesterfield, MO - December 7, 2019
The Nino Memorial has been a tradition in this league since 2000. This year's Nino Memorial will be held in Chesterfield, MO at TOPGOLF on Saturday, December 7, 2019 at 8:00 pm. The Nino Memorial is opened to members of Nino's Fantasy Golf League as well as those that are interested in joining the league the following year.

For some background information on prior Nino Memorials, please click on this.

Stay tuned for more information about NMXVIII
Link to NMI (Chesterfield, MO)
Link to NMII (University City, MO)
Link to NMIII (Las Vegas, NV)
Link to NMIV (Tunica, MS)
Link to NMV (Wentzville, MO)
Link to NMVI (Wright City, MO)
Link to NMVII (Wright City, MO)
Link to NMVIII (Lake Of The Ozarks, MO)
Link to NMIX (Kansas City, MO)
Link to NMX (Louisville, KY)
Link to NMXI (Nashville, TN)
Link to NMXII (Detroit, MI & Windsor, ON)
Link to NMXIII (Indianapolis, IN)
Link to NMXIV (Milwaukee, WI)
Link to NMXV (Louisville, KY)
Link to NMXVI (Alton, IL)
Link to NMXVII (Alton, IL)
Link to NMXVIII (Chesterfield, MO)
Link to The Hall Of Tartan
Link to The Decaders
Link to Nino Memorial Home